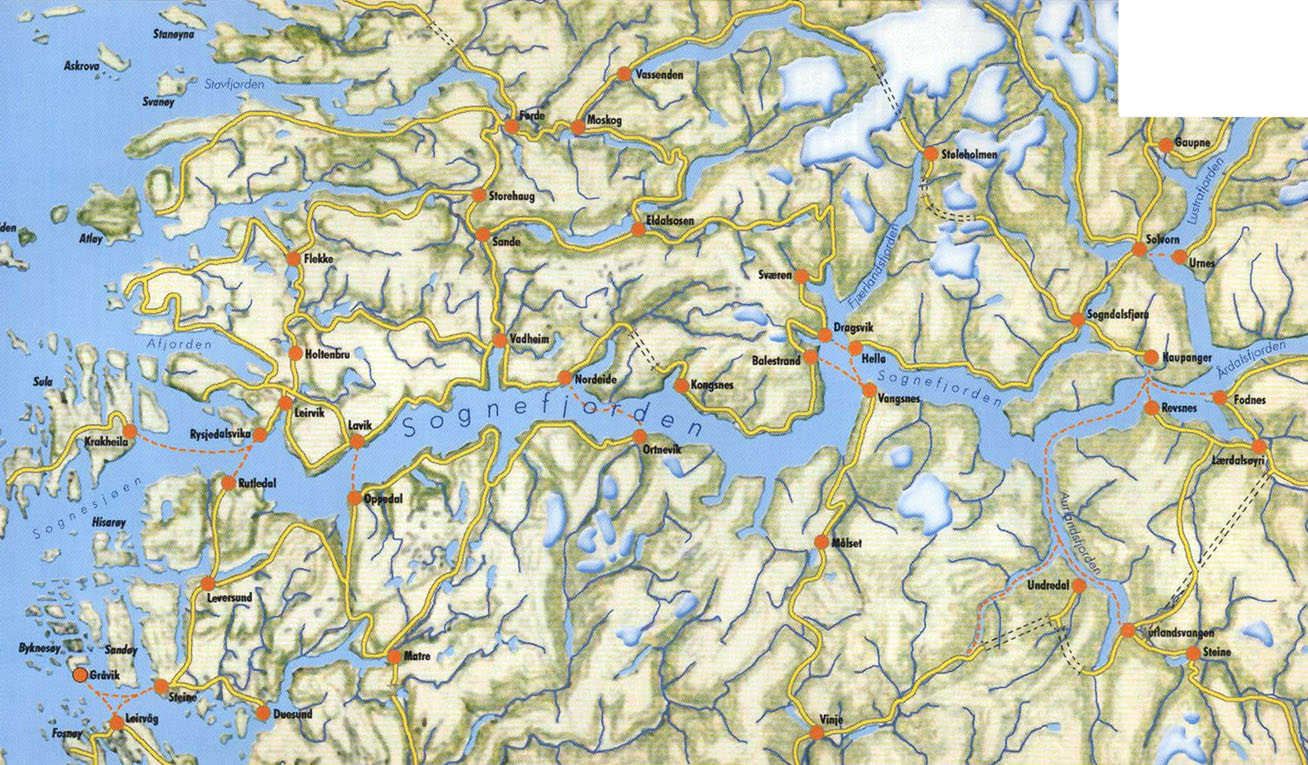 Sognefjorden – the deepest fjord in the world.
When to go – It's best to go to Norway during the period, when you can observe the midnight sun or the northern lights. The greatest chance to see the Northern Lights is from November to February. The occurrence of white nights can be precisely defined as to the day. On the North Cape the sun does not set since 15 May to 29 July. A little further north on Svalbard, white nights last as long as four months – from 20 April to 20 of August.
Store opening hours.
Większość sklepów w Norwegii w dni powszednie czynnych jest od godziny 9 do 17, only the larger stores run a little longer – up to an hour 18-21.
Shops are closed on Sunday, except for shopping malls in the period before Christmas. At any time of the day or night, you can stock up at gas stations, which resemble mini-markets. You can also drink coffee or eat something warm here.
What to buy.
The most Norwegian of the gifts, which can be brought from this frosty country, is a lusekofte sweater. Traditional is handmade, patterned and fastened with large buttons. Silver and tin products are also of great value. Norwegian goldsmiths and engravers are famous all over the world. Even Queen Sonja gives them to her foreign guests. Cheese knives invented in Norway are very popular among tourists.
What to eat.
A traditional Norwegian delicacy is brown geitost goat cheese. It tastes best when cut into thin slices and served as an addition to bread. For Łasuch we recommend Norwegian chocolate. Milky, made according to a traditional recipe, it will satisfy everyone's tastes. Spekesild is a pickled herring. And when it comes to vodka, it is recommended linjeakevitt matured in oak barrels on ships, that crossed the equator.