LYNGØR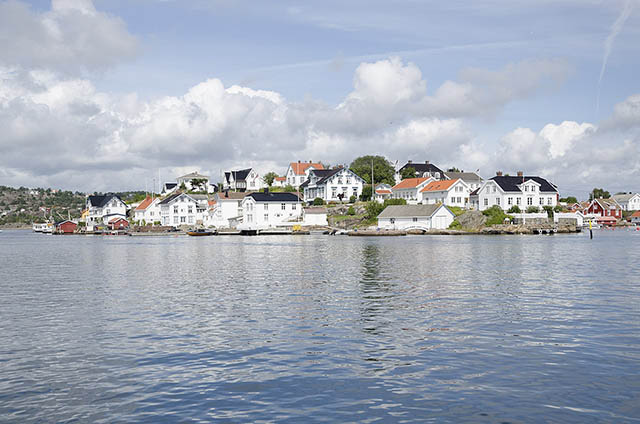 Lyngør – a tiny island near the village of Gjeving – prides itself on it, that in 1991 r. won the competition for the cleanest place on the European continent. However, even if it were not so, this picturesque place is worth visiting, largely because of that, that tourists cannot take their cars on the ferry.
Accommodation and gastronomy
People who want to feel the atmosphere of Lyngør without visiting tourists for the day, can stay at the nice Lyngør Appartement-Hotell (37166566, fax 37166666). In high season, that is, from 30 VI to 28 VII, accommodation in a self-supporting cottage for 4-6 people cost 1000 i 1100 nkr. From 28 IV do 29 VI and from 29 VII do 8 VIII price is 700 i 800 nkr.
You get an impression, that for Norwegians, Lyngør is first and foremost a place, which you come to for a few hours, to eat something, because considering the small size of the island, there is a large number of various eateries. For example, simple dishes are recommended by Sunniva Kafé (37166748), while in the moody Den Blå Lanterne (37166480) meals are more varied. Z kolei Seilmakerfruens Kro (37166400) serves pizza and a la carte dishes.
Call information
Prom Prom Lyngør Boat Company (37166888 or 94292043) runs from Gjeving to Lyngør on weekdays every one or two hours from 7.30 do 21.00, and on weekends, more or less from 9.00 do 16.00. In front of 17.00 the ticket costs 20 nkr, po 17.00 – 25 nkr.
Car and motorbike Lyngør cannot be reached by car, but coming from the east, it is worth leaving the El 8 and take the less crowded coastal road, which meanders through wooded peninsulas and leads through idyllic bays and fishing villages.