RISØR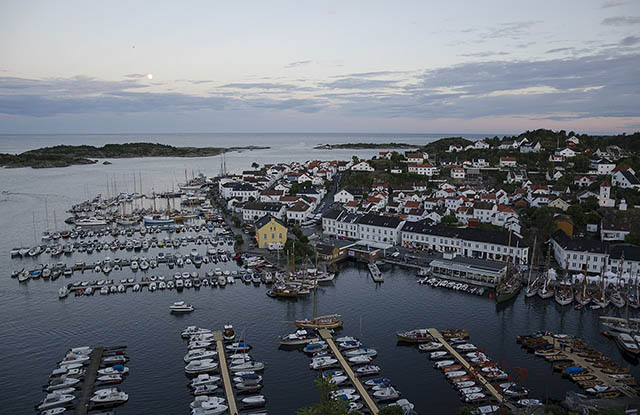 Risør, known as the "white city on the Skagerrak"", it owes its fame to historic white houses (1650-1890) standing around Indrehavn – busy internal port, crammed with colorful fishing boats and private yachts.
It is one of the most picturesque villages on the south coast, which neither Norwegian tourists forget, nor the artists coming to this place for the summer. The works of the latter can be seen in the Risør Kunstpark gallery in the Prestegata museum.
Information
Tourist information office in Risør (37152270), located in the library and cinema complex on Kragsgata, has little to offer other than the charm of the city. It is only open from 13 VI to 16 VIII (At weekdays 9.00-16.00, on Saturdays 10.00-14.00 and on Sundays 12.00-18.00). For information, it is better to go to the large Info-Sør complex (37158560, fax 37158565) by the El 8, near the border of the Telemark district.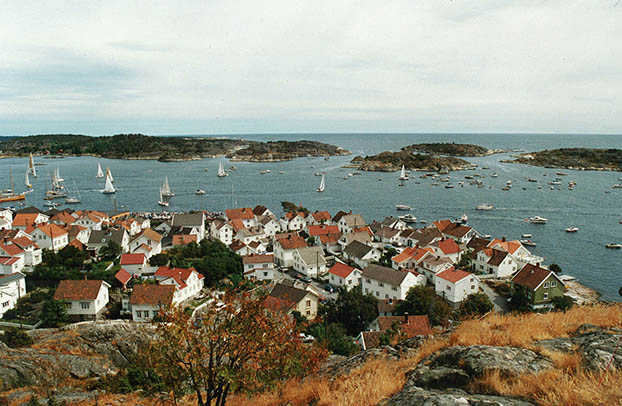 Risør Saltwater Aquarium
Risør Saltvannsakvariet to aquarium słonowodne (37143282), where you can see the fish, crustaceans and molluscs, found on Norwegian coasts. It is located on the waterfront, opposite the Risør Hotel, is open every day: from 20 VI to 9 VIII in hours 11.00 – 19.00, and from 10 do 30 VIII of 12.00 do 16.00. Admission costs 30 nkr.
Risør Museum
For information on geology, fisheries, economy and more than 300 years of Risør history, the Risør Museum is worth a visit (37153085) at Prestegata 9. The exhibits are somewhat pretentiously divided into sections: "Earth", "Air", "Water" and "Fire". The museum also includes fortifications from the Second World War and a related memorial at the Urheia viewpoint, north of the center. From 23 VI to 9 August is open daily from 11.00 do 15.00 (on Sundays from 12.00), while from 7 V do 23 VI only on Sundays. Admission to both parts costs money 30 nkr.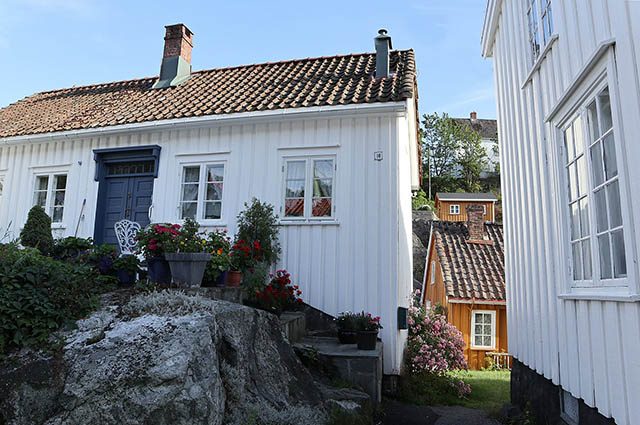 Islands
Apart from walking around the port and enjoying the country air, tourists willingly visit rocky islands located near the shore (glasses), which can be reached by ferry or inexpensive water taxi. On the most visited island – Stangholmen – of course there is a lantern (from 1855 r.), which houses the restaurant and bar Stangholmen Fyr (37152450). In summer from Tollbubrygga every hour (from 10.00) ferries depart (37152450, cellular 94293400), and the ride costs money 20 nkr.
Special events
For one weekend in August, Risør hosts the International Wooden Boat Parade, which attracts old sea wolves and other sailors from all over Norway. At the beginning of September, a four-day Shanties Festival takes place every year. People like to come to this type of event, especially, that this one is truly unique. For more information, please contact Info-Sør (37158560, fax 37158565).
Accommodation and gastronomy
The nearest campsite – Risør Camping (37150267) – is located at Sundsveien in Sundet, about 3 km from the center. To the crossroads 416 i Fu-rumoveien, located around 1 km south of the campsite, buses arrive #103, #104, #105 i #107 (7 min, 18 nkr). Położony w Bossvika Risør Gjestehus (37155002, fax 37155274), 9 km west of the city, offers accommodation in singles and doubles at a reasonable price 350 i 500 nkr. Access by buses #103, #104, #105 or #107 (20 min, 19 nkr). The only hotel on site is the Risør Hotel (37150700), where prices are high (from 795 i 990 nkr), but there is a nice view of the sea from here.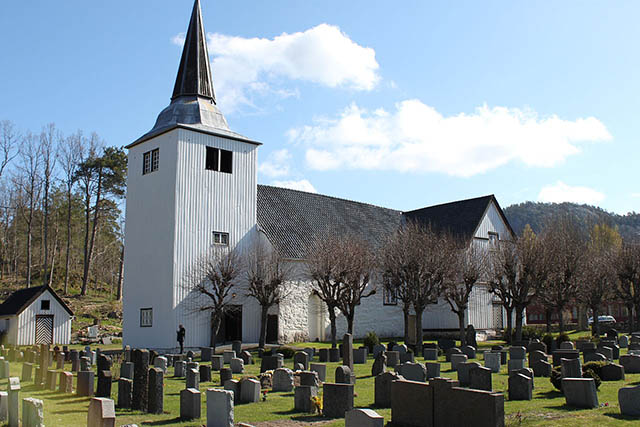 There are several moderately expensive cafes and restaurants around the port and on Kragsgata, such as D / S Excellensen (37153050) przy Torvet. There are also plenty of ice cream parlors here, and inexpensive groceries can be bought at the market near the port. One block west, at Kragsgata, Karl Broms Bakeri is located. This bakery offers coffee and sweet snacks.
Call information
Local buses run between Risør and the Gjerstat railway line several times a day (45 min, 44 nkr). One can also go from Risør to Vinterkjær (30 min, 23 nkr) and from there take the Nor-Way Bussekspress bus going to Kristiansand (2 at, 120 nkr) or Oslo (3 at. 15 min, 290 nkr).
Do Steamship pier (steamboat marinas) The Hurtigbåt ferry, which runs between Oslo in summer, calls in Risør (5 at. 30 min, 370 nkr) a Arendal (1 at. 45 min, 170 nkr). From Sunday to Thursday, the ferry southwards calls Fr. 14.25, and going north – O 18.15. Only the ferry heading south arrives on Friday (O 21.25), and on Saturday – to the north (O 10.45). The ferry continues after a short stop.